In '97 I was a quinoa-eating, gender-confused, yoga practising vegan, buying second hand clothes and de-cluttering my room.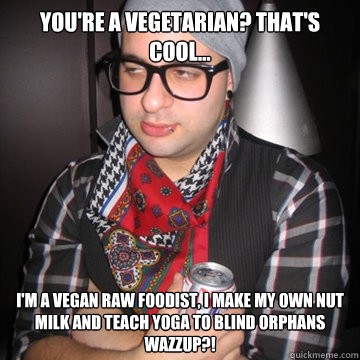 Me and others like me took the fight for the kind of lifestyle that the millennials take for granted. We fought against parents, the school cafeteria and the general perception to normalise all these things that we thought constituted a better lifestyle.
I don't regret any of these things, yoga really helps my back problems. The sadness in retrospect comes from knowing that all these things didn't help create a demilitarised, direct democratic society with economic equality, which I also hoped for in 1997.
While the millennials have a wider range of options when it comes to a lot of important choices in life, they are much worse off than my generation when it comes to some of the basic conditions of life — they have more unemployment, more income inequality, less housing and more mental health issues.
And I take part of the blame for that. Capitalism has an astonishing ability to co-opt and commodify every subversive act that doesn't directly threatens its existence. So while I think it can be a good thing to have an alternative culture and lifestyle, that culture also needs to take some swings at the people that benefit from the exploitation of most of us. And I don't think we did that enough.